This site uses cookies. By continuing to use this site, you are agreeing to our use of cookies.

Learn More.
​
IMPORTANT!
v1.4.1 is a update that has to be manually applied. Read announcement
here
.
v1.4.2 will be automatically installed using the automated updater as soon as you press 'PLAY'.
PR:BF2 v1.4.1.0 Changelog
(2016/November/30)
-----------------------
Fixed frequent CTD regarding graphic setting verification.
Fixed automated updater not working.
PR:BF2 v1.4.2.0 Changelog
(2016/November/30)
-----------------------
Fixed admin command !switch not working on dead players.
Fixed spam from bots and hash/name verification on COOP.
Fixed main menu music not working.
Fixed a server crash.
Fixed IDF Merkava front armor.
Fixed some breacher and spotter kits not being able to use shovel.
Fixed Milan MIRA having wrong materials.
...

​
First of all, we hope v1.4 has been a fun to play update for our community, we as a team are very happy with what we accomplished in v1.4 and hope you are all enjoying it.
Project Reality:BF2 v1.4.1 and v1.4.2
We've prepared 2 hotfix patches to address some launch-day issues players and servers have been encountering. Since some of corrected issues pertain to the PR Launcher, which can't be applied through the automatic updater, the first patch v1.4.1 must be
manually downloaded and installed.
We have a issue with the updater so we can't use it to apply the patch. We will also be including a full standalone installer for 1.4.1 for new and returning players; refer to the Downloads and Installation section for further instructions.
Bear in mind that the 1.4.0 Launcher will NOT directly push this update to your system, so please alert any friends and fellow PR players and direct them to this page to receive the update.
The remaining bugfixes...

The award-winning Project Reality Team is proud to announce the official release of Project Reality: BF2 v1.4!
​
First of all, a big thank you to our
PR Community
for sticking with us during this long development cycle, we can't wait to play this release with the players.
Project Reality:BF2 v1.4
In PR:BF2 v1.4 we implemented the long awaited Falklands Theater, a rework of tanks and jets, 3 new maps and countless other content additions. To get more information on what's in this release, read the
announcement post
.
What's in store for PR next? We are working hard on PR:WWII, a mappack and multiple community factions alongside many additions to our current factions. More info will follow soon, but now it's update time!
Trailer
Enjoy the official Project Reality: BF2 v1.4 release trailer here while you're...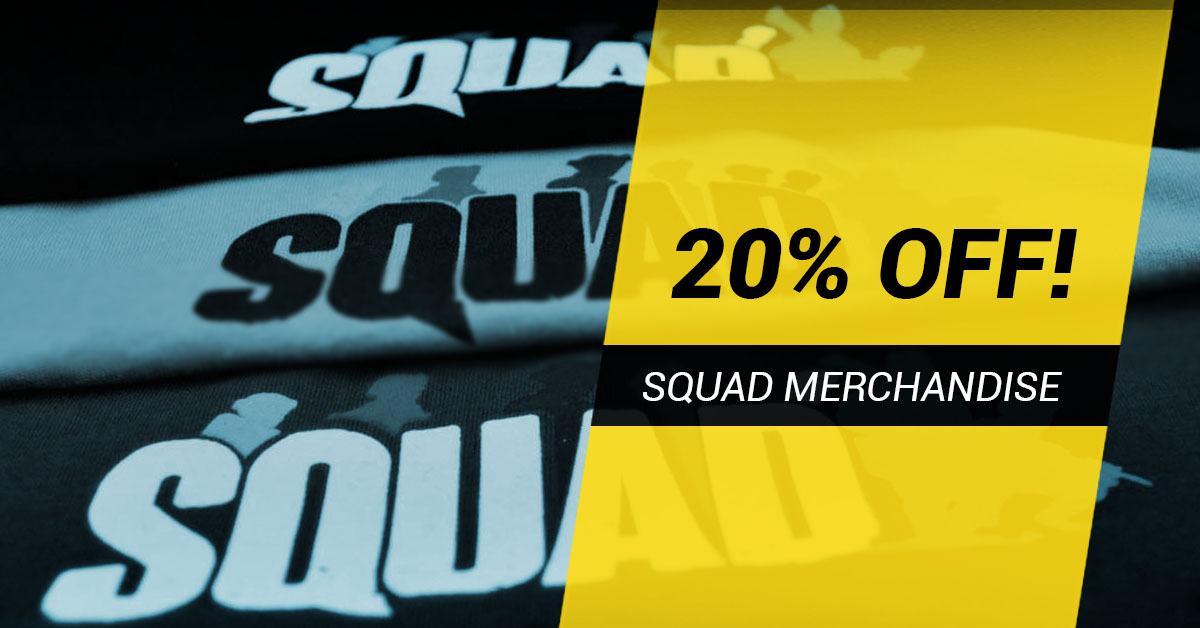 Hi Squaddies!
Happy Black Friday! Two Steam sales weren't quite enough for us this month, we also wanted to do a little something extra since Cyber Monday is coming up. So if you've been holding off on getting your Squad swag, everything in the
Squad Merchandise Store
will be
20% off on Monday, November 28th
.
As always, $5 of OWI's profits from each item sold in the store goes to
Stack-Up
.
​
​
Dont forget, were also in the middle of Steam's Autumn sale so Squad is 35% off until November 29th. Between that and the 20% off Cyber Monday merch sale, you should be able to get yourself fully Squadded up for the holidays, gifts included.​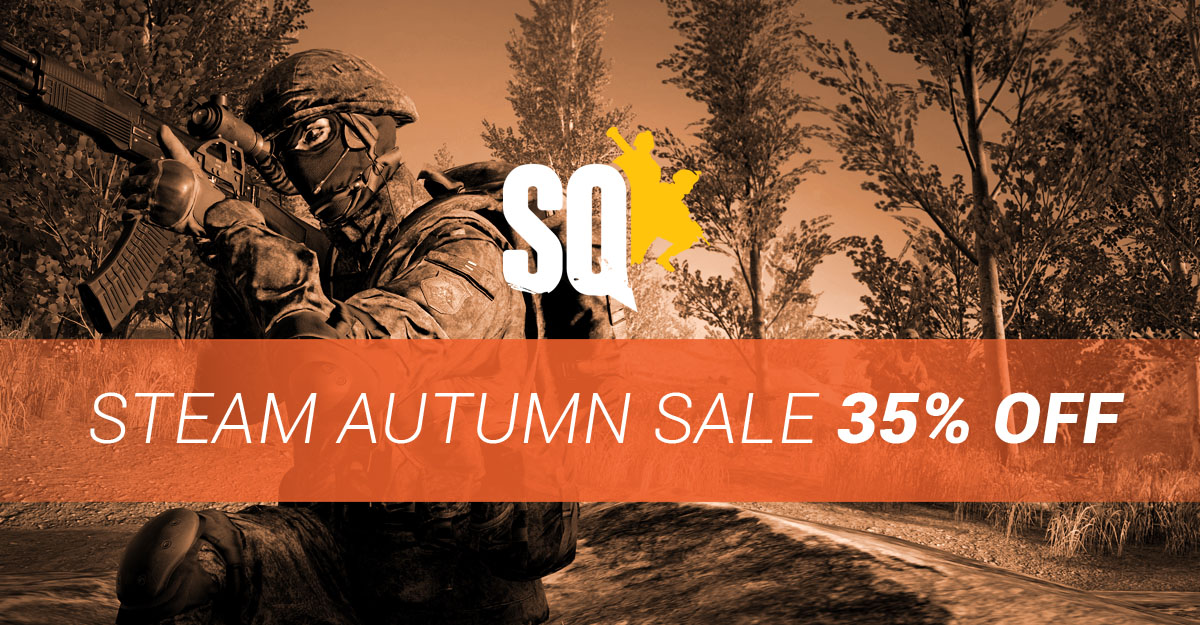 ...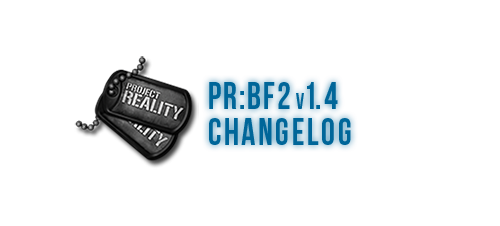 After more than a year since our last release, it's finally time for the next version of Project Reality: BF2 - v1.4!
​
This update brings several new features and additional content such as the Falklands Theater addition, 3 new maps, dozens of new weapons and vehicles, various new and updated content and countless improvements, bug fixes and tweaks across all areas of the game. To get some more information
read the release announcement here
.
We plan to release PR:BF2 v1.4 this weekend, but unforeseen complications could delay it further. Stay tuned to our forum for more information, media, and of course the release. The wait is almost over!
PR:BF2 v1.4.0.0 Changelog
(2016/November/X)
-----------------------
KEY FEATURES:
Added British and Argentinian Factions based on the 1982 Falklands War.
Added Bren L4A4 LMG, L42A1...

​
After a long wait, we can finally share more of what to expect for the next major release of Project Reality:
v1.4
. The much anticipated Falklands theater will make its re-introduction, but what else is there? Here is a listing of some of the major features you can expect to see in the next release.
Throughout this announcement, many topics will be linked to previously released blogs and highlights with more detail. This is by no means a full and complete list of all features and content. For that see the full changelog which we plan to release tomorrow. We plan to release v1.4 in the next few days. But unforeseen consequences could push this back. Let us now introduce u to the changes:
The Falklands
The Falklands Expansion has finally been fully integration into v1.4, and it has received quite an update since it was last released with v0.981. Featuring the British and Argentine factions with kit and weapons from the 1982 war, with some brand...
Ready for another Steam sale? In case you or your battle buddies missed the Free Weekend and Veterans Day sale 2 weeks ago, Starting at 9:50 AM PST tomorrow, Squad will be
35% OFF!
Sale runs from
November 23 - 29.
- Offworld Out.
Continue reading...
​
Hello PRT Community!
Both Preparation Battles have been played and we in the PRT Administration would like to thank both teams for the great games we got to watch (you can watch them too, press
HERE
). We would also like to congratulate the teams for their victories in these two first battles.
Operation Marlin was played first with EMC as MEC and APN as the French Forces. EMC won this 38 - 0. The second battle was fought on Burning Sands with EMC again playing as MEC against APN playing as GB; this time APN took the win 139 - 0.
​
Since each team won one battle, the team with most tickets left in the end gets to choose the first operation to be played. This will be APN since they had 139 tickets to EMC's 38. Now, it gets a little tricky; EMC will choose one map to be played, but can also ban one map from the operation if...
Hey Guys!
Firstly sorry it's been such a long time since my last update, but some real life issues came up earlier in the year and then in the summer I got an opportunity to travel to Indochina and the North American Great Lakes for a couple of months which I couldn't turn down. As such I'm sorry to say that I haven't been able to work on PR as much as I originally planned to this year and I regret to inform you, that we have decided that the Type 21 Frigate, and some other assets and gameplay features related to it will not be making the v1.4 release as we had originally stated. However we are all working on doing the final polish for v1.4 and there are still a lot of other features for you to enjoy, and the Frigate will just be making an appearance at a later date is all
With that said let's take a look at some of the new stuff coming with the v1.4 PR: Falklands integration!
This highlight is mostly an extension of the...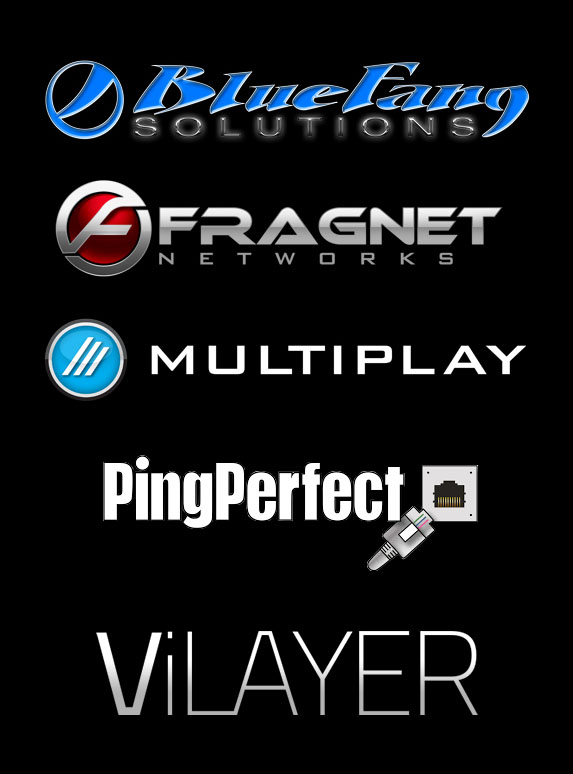 Hi Squaddies,

What a weekend! Between Squad Up 4 Stack-Up on Veterans Day, the free weekend, and the 50% off sale, things got a little crazy - in a good way. We're proud to announce that we've raised $19,480 to help veterans through Stack-Up!

The goal for this campaign was $20,000 by the end of the year, but because we nearly hit our goal on Veterans Day with Squad Up 4 Stack-Up we are confident we can make it happen a lot sooner with only $520 to go.

Squad Up 4 Stack-Up
On Friday we streamed 7 straight hours of fundraising for Stack-Up with dozens of prize giveaways, a Q and A session with our developers, an interview with one of our developers who is also a US Marine veteran, and of course the game itself. Thanks to all the streamers who jumped on board to help raise funds and play during the event, and to Squad Ops and Community Clan Fight Night for some great gameplay. We also revealed and launched the brand new Kokan map during the event,...