This site uses cookies. By continuing to use this site, you are agreeing to our use of cookies.

Learn More.
UPDATE 8.10 Hotfix (12 January 2016)
Yesterday an exploit in the RCON implementation allowing attackers to crash servers has been found. This exploit is fixed now and RCON can be used again. Here are all changes:
Moved "exit" and "disconnect" buttons in the main menu to the lower right corner since the top bar was too small for some localizations
Changed collision settings on some bushes on Kokan that were causing vehicles to go airborne
Fixed US/RU razor wires not slowing players
Added check to RCON authentication to prevent malicious packets from crashing it
Continue...
​
Hello PRT Community!

We hope that everyone had a Wonderful Christmas and a Happy New Year celebration. The PRT Break is now over so it is back to the usual schedules and activity requirements, to prepare for the next battle!
Operation Stronghold
Date:
14th of January, 2017.
Time:
Battle start: 19:00 PRT
Map:
Fools Road INF
No-Go Zone Rules
:
Fools Road
​
And it is now time to announce the winners of the PRT Signature Contest. We were a bit disappointed with the amount of...

​
The Project Reality team would like to announce the release of an official retro map pack! This map pack brings back
21 maps
that were part of Project Reality in the last 11 years.
Featuring both Advance And Secure as the primary gamemode and Co-Operative gamemode for our Co-Op community, these maps are updated with latest assets and gameplay in mind. Get ready to see more of the Dutch faction and new adversaries such as MEC vs. RF!
​
This small update provides additional fixes and changes to improve the game since the PR:BF2 v1.4 launch. We also started working on new features and content for the future and due to changes in our workflow you'll see many smaller items released on a more regular schedule, exciting times ahead!
v1.4.4.0 is available now for servers and will soon be available to clients through the automated updater.
PR:BF2 v1.4.4.0 Changelog
(2016/December/21)
-----------------------
PYTHON:
Fixed various reported errors.
VEHICLES:
Fixed issue with Mi-17 ambient sounds for gunners.
Fixed seating, camera and wheel positions.
Fixed Lynx helicopter missing collision in the front.
Fixed FOV on 50cal MTLB.
Fixed ammo counter not showing on Fuchs MG3 while not scoped.
WEAPONS
Updated AK74M animations by lowering them.
Fixed IDF Matador projectile going through objects.
Fixed invisible wires...
​
Hello PRT Community!

The second battle of this campaign has been played!

This battle saw the roles of the teams reversed with APN initially leading with kills, tickets and having the upper hand on the ground due to a flawless deployment. EMC adapted their plans and focused their efforts, gaining important strategic positions to finally take home their first well deserved victory! Congratulations!

​
​

This leads us to the endscore of the first operation. With both battles played, it is now completed. Both teams won one battle, currently drawing at 1 points each. The Administration is pleased with the balance thus far, and we hope that the players are enjoying the tense back-and-forth battles that...
Community Update
__________________
PRTA Presents:
Community Update - 18th December

​
Forum changes and new features
Better squad sidebar
Our forum's sidebar has been revamped. Now also the new Squad banner is better uniform with forum style. The new banner is produced by BattleMetrics. (PR and TS are Gametracker banners tailored to fit our forum style).

​
...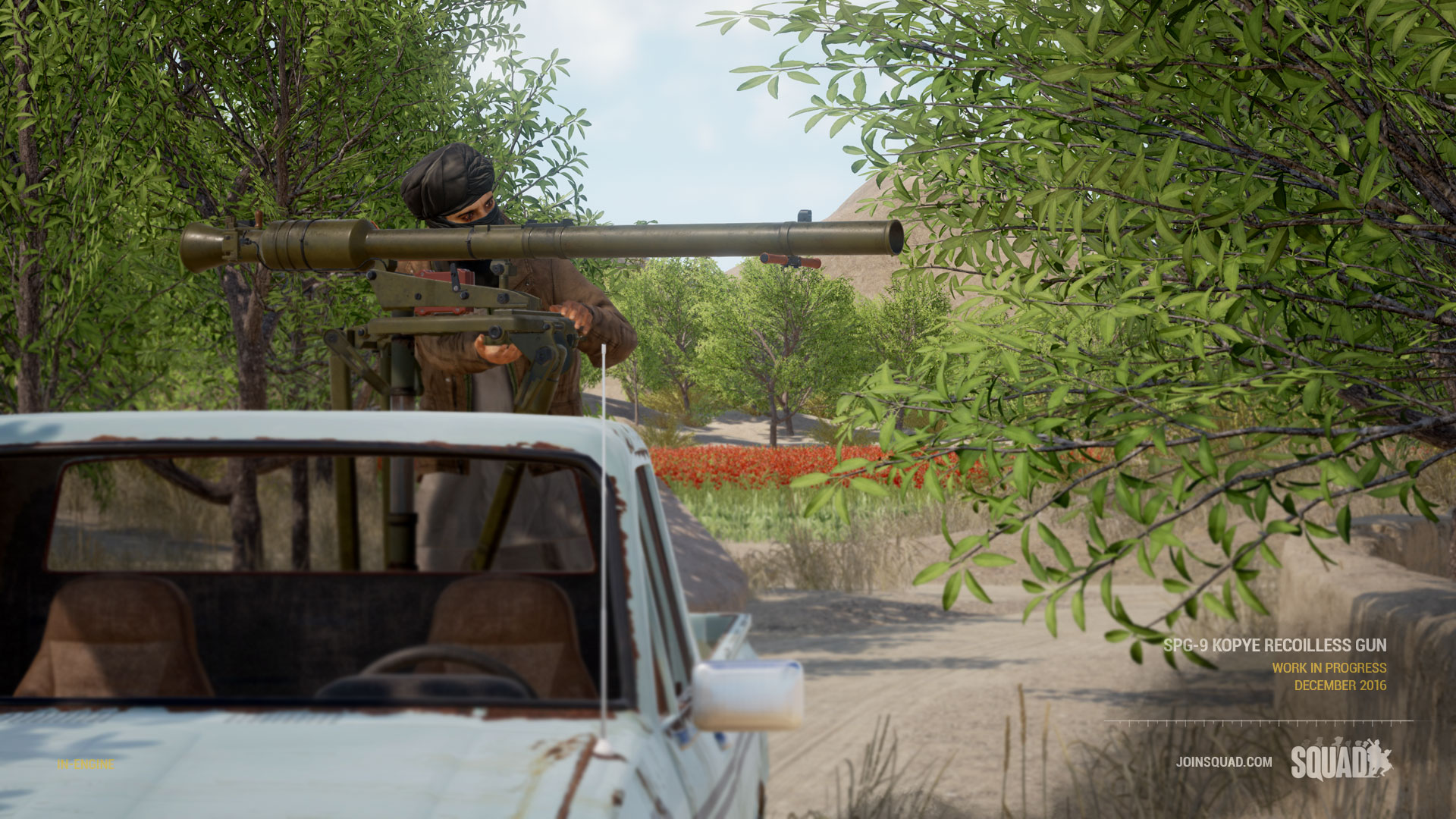 Release: Alpha Version 8.9​
​
Hi Squaddies,

We're hoping everyone is enjoying the December holidays, and as an end of year present for everybody, we're doing a special Holiday Patch with a couple goodies and bug-fixes to keep you all entertained over the break.​

Localization​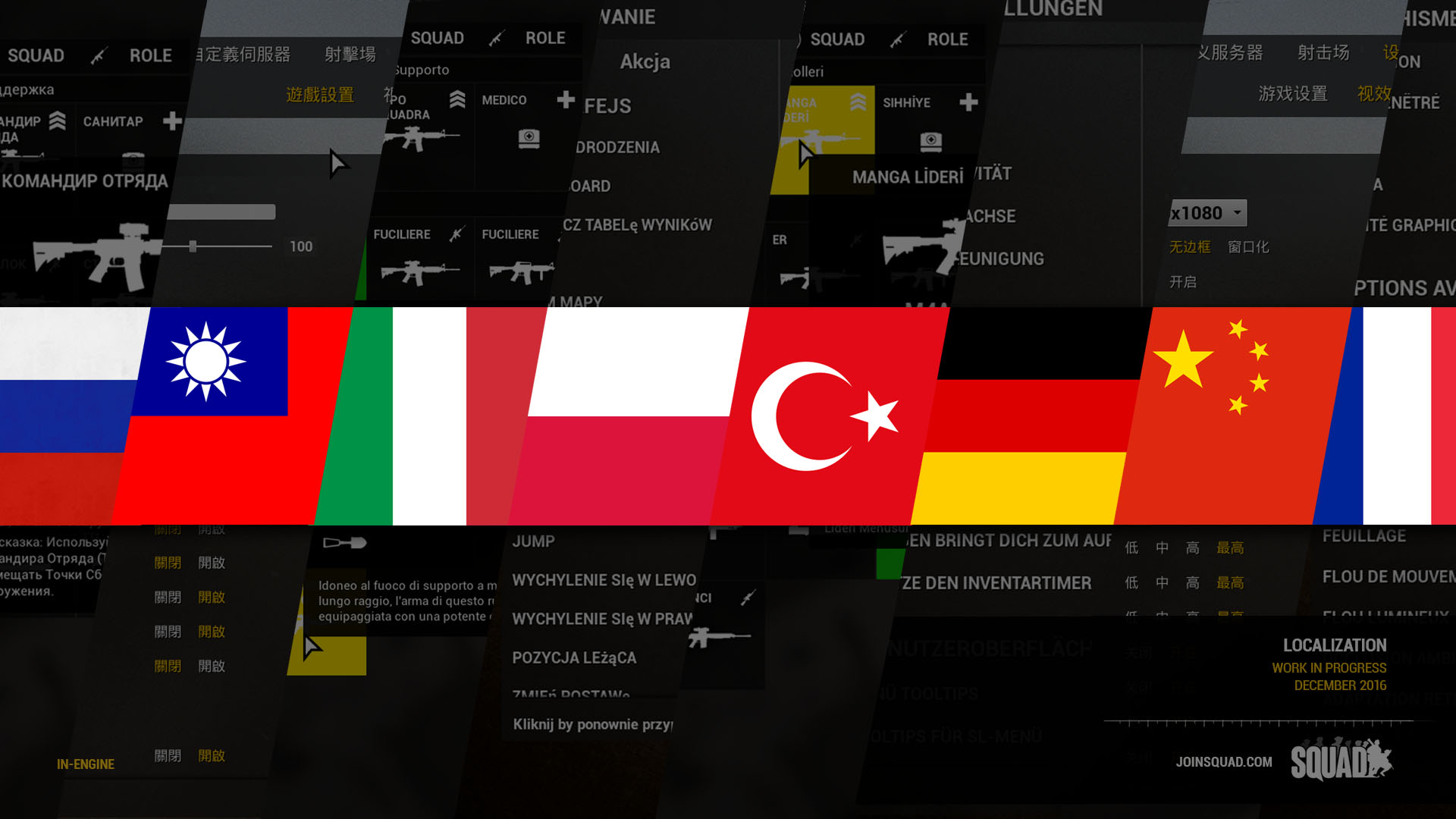 Squad is now available in a variety of languages! From this initial localization pass we have Russian, Traditional & Simplified Chinese, Italian, Polish, Turkish, German and French translations.
Big thanks to our community for...
​
Hello PRT community!

The first battle of Campaign 12 has been played. APN lead in tickets almost the entire round, but EMC fought admirably and and almost succeeded in turning the game around with a daring offensive in the North which can be watched

HERE

. Ultimately the game went to APN with a final score of 107 - 0.
​
​
​
​
​

We are currently playing Operation Rising Sun, as can be seen on our...